Home
Details

Written by

Administrator
Diese Woche sind wieder DLC´s aus dem Partnerschaftsprogramm von DTG erschienen . Zum einen das Öbb Krokodil von Eisenbahnwerk und die Baureihe 112.1 von Virtual Railroads . Beide sind schon länger auf Virtual-Railroads.de erhältlich .
Key Features BR 112.1 :
Authentische und vorbildgetreue Simulation der DB BR 112.1, inklusive elektrischer Startprozeduren und Hochfahren der Sicherheits- und Kontrollsysteme
Akkurater und hochdetaillierter Fahrstand mit PZB 90 und SIFA Sicherheitssystemen und vielem mehr 
Herausfordernde Karriere Szenarien für die Hamburg-Lübeck Route 
Kompatibel zum "Schnellen Spiel"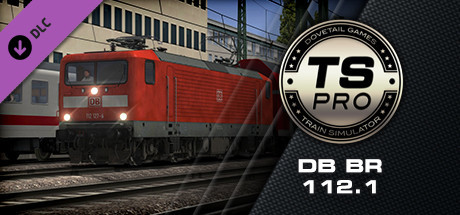 Key Features ÖBB 1189 "Krokodil" :
ÖBB 1189 'Krokodil' in Grüner und Orange Farbversion
Inklusive "Donnerbüchsen" Personenwagen
"Schnelles Fahren" kompatibel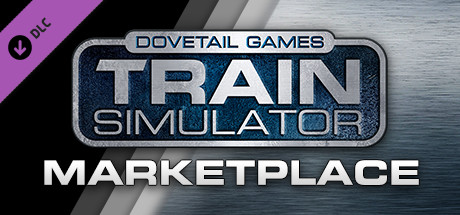 Details

Written by

Dampframme
Seit 19 Uhr gibts das jährliche Update zum Train Simulator . Angekündigt wurde vor 2 Jahren eine neue Engine  , die allerdings mit der Train Sim World im nächsten Jahr in Erfüllung geht . 
Die Pioneer Edition gibt es für Bestandskunden zum vergünstigten Preis je nach dem welchen Kontent man aus der Pioneer Edition bereits hat . Zusätzlich bekommt man für Dezember einen Betazugang für die Train Sim World .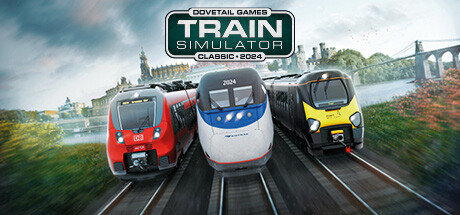 Details

Written by

Dampframme
Nach langer Zeit gibt's mal wieder eine neues Szenario von mir . 
Dieses mal geht es auf die Hagen - Siegen V3 . 
Details

Written by

Dampframme
Railtraction hat heute die lang erwartete BR 430 in der Rhein-Main und Stuttgarter Lackierung veröffentlicht . Seit 2014 ersetzt die BR 430 die in  die Jahre gekommenden BR 420 .
Technische Daten :
Hersteller : Alstom , Bombardier
Baujahre : seit 2012
Achsfolge : Bo'(Bo')(2')(Bo')Bo'
Stundenleistung : 23450 KW/h Drehstrom
Sitzplätze : ca. 184
Quelle : Wikipedia
Key Feature :
Mixed sound effects . Optimized for EFX / Openall.
Realistic cabin wheel/bogie sounds.
Realistic traction simulation.
Authentic cab.
Fern light.
Instrument light
Authentic door close warning sound.
Advanced doorlock system.
Left / right doors controllable.
Door steps Controllable (Stuttgart version)
PZB
Sifa
Manual door closing systems
Battery control.
Battery Volt simulation
Hand brake simulation.
Custom throttle and brake Simulation
Manual Throttle lock
Dynamic lights in the cab.
Haltebremse simulation.
Traction lock simulation.
Wiper system 5 interval modes 2 direct modes
Wiper cleaning setup
Circuit breaker
Extended collection destinations
Autonumbering(only for destination signs and quick setup for ai traffic).
Photo textured details.
Skin friendly body textures.
2 complete separate train models 
TS2012 features (raindrops on the windows and visible frontlights).
Destination signs with various German citiy parts.
Destination signs are ingame switchable or quick autonumbering setup.
New German traindriver sitting only in the working cab(include yard/parked setup or ai setup).
Quick drive compatible.
TS2016 optimized.
Shop : Railtraction
Details

Written by

Dampframme
Heute möchte ich nun offiziell Neuigkeiten zu meinen Projekten hinterlassen .
S-Bahn Rostock
Tunnel unter dem Hauptbahnhof gebaut (Portale fehlen noch)
Szenerie am HBF angepasst und fast fertig
Tramtrasse Richtung Südblick/Mensa angefangen)
Die neuen Tramtrassen werden mit TSC Oberleitung ausgestattet
Allgemein : Projekt zur Zeit pausiert
Im Altenburger Land
Im allgemeinen muss ich sagen , daß ich mich aus dem Train Simulator zur Zeit fern halte und mehr im Landwirtschafts Simulator 2015 verkehre .